Reusable Bottles Unhealthy?
Can I Reuse My Bottled Water Bottle?
Single-use plastic water bottles are everywhere. It is easy to refill them from the tap or water cooler, yet you will see warnings saying never to reuse these disposable bottles. There are two dangers cited. The first is that chemicals may leach from the plastic into the water. The second is that bacteria can grow in the bottles once they are opened. Learn the facts and how you can safely use a disposable water bottle again and again.
Chemical Leaching Fears and Dangers
Disposable water bottles are usually made of polyethylene terephthalate (PET). At this time, there is no solid evidence that reusing PET water bottles will raise your risks of chemicals leaching into the water. However, it is always wise to dispose of bottles that are showing any cracks or other signs of degradation.
PET is approved for both single-use and repeated use as a drink container by the U.S. Food and Drug Administration (FDA), Health Canada, European Food Safety Authority, and other health and safety agencies worldwide. PET has been tested extensively and no evidence of migration of toxic amounts of chemicals from the plastic to the contents has been found.
One substance causing concern is antimony, a potentially carcinogenic metal that is used during plastic manufacturing. Many studies have looked into whether antimony will leach into water or food stored in PET bottles or containers. Reviews of studies have found only a slight amount of migration after water is stored for three years at room temperature in PET bottles, amounting to only 1 percent of the tolerable daily intake as established by the World Health Organization. Bottles subjected to higher temperatures might have an increased amount of leaching. Another large review found that studies often had contradictory results, probably due to using a variety of research protocols and analytical methods. While some experiments found leaching, it was always far below the amount believed detrimental to health.
Many warnings about reusing water bottles stem from the widespread publicity given to a 2001 master's thesis from a University of Idaho student. He suggested that chemicals leach from the plastic used for single-use bottled water bottles into the water if the bottles were reused and subjected to light, heat, and time. However, this study was not subject to peer review or published in a scientific journal.
Bacterial Concerns for Reusing Water Bottles
The real culprits for the safety of reusing any water bottle are the bacteria and fungi that can grow in damp or partially full bottles once they have been opened. These bacteria generally come from your hands and mouth, or any dirt that comes in contact with the mouth of the bottle.
Manufacturers of single-use water bottles note that as you reuse bottles there may be tiny cracks that develop. Bacteria and fungi can grow in those cracks and be more difficult to remove by cleaning. However, the same applies to any drinking container, including glass, metal, or reusable plastic bottles.
Cleaning Your Water Bottle
Both single-use and reusable water bottles should be thoroughly cleaned and dried between uses. Reusable water bottles generally have wider mouths, making them easier to clean. Dishwashing soap and hot water are acceptable to use for cleaning your water bottle. The risks of bacterial and fungal growth are higher if you use the bottle with a drink that contains sugars. Immediately drain, rinse, and wash your water bottle after your walk if you use it with sports drinks or juices.
Sanitizing Your Water Bottle
If you have visible bacterial slime or mold in your water bottle, you should sanitize your water bottle with a dilute bleach solution of 1 teaspoon bleach and 1 teaspoon of baking soda in 1 quart of water. Allow the solution to sit in the bottle overnight, then thoroughly rinse and dry the bottle before using it again.
Bisphenol A in Reusable Bottles
A Word From Verywell
It should be safe to reuse a disposable water bottle as long as it is kept clean and it doesn't show any cracks. What is important is to drink enough to prevent dehydration. Don't avoid drinking water because you are afraid of the water bottle.
Video: Warning! Stop Reusing Old Water Bottles Immediately! This Is Why!
Can I Reuse My Bottled Water Bottle images
2019 year - Can I Reuse My Bottled Water Bottle pictures
Can I Reuse My Bottled Water Bottle recommend photo
Can I Reuse My Bottled Water Bottle picture
Can I Reuse My Bottled Water Bottle new pics
pictures Can I Reuse My Bottled Water Bottle
Watch Can I Reuse My Bottled Water Bottle video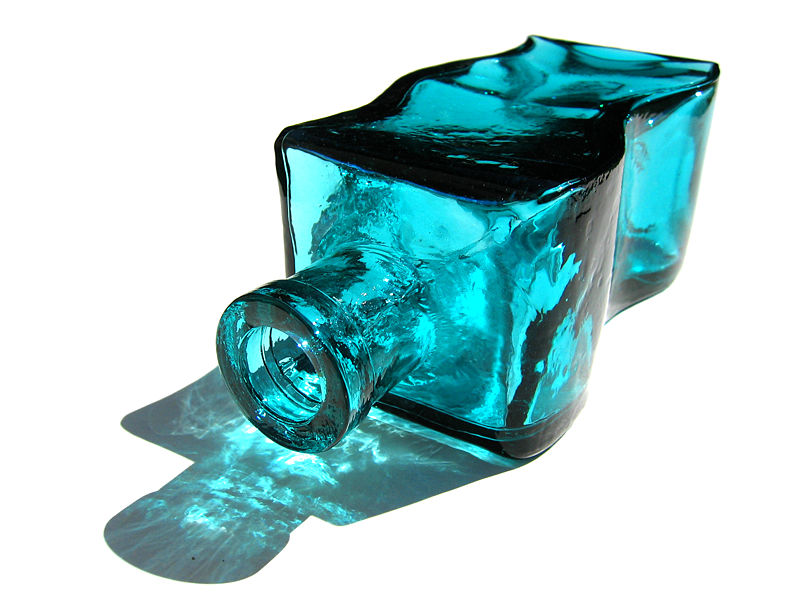 Communication on this topic: Can I Reuse My Bottled Water Bottle, can-i-reuse-my-bottled-water-bottle/ , can-i-reuse-my-bottled-water-bottle/
Related News
8 Weird Things That Are Killing Your Sex Drive
How to Become a Secret Shopper
The Beauty Benefits of Exercise
The Best Halloween Food Ideas for Your Adult Gathering
Blonde hair highlights and original ideas (77 trendy photos)
How to Make Your Pores Smaller
Seen on the Runways: Rust Makeup Is the Must-Try Color forFall
3 Ways to Sweat More
Bal Harbour Shops is thriving despite the retail apocalypse, with a 53,000-square-foot Barneys New York coming as an anchor and a new wing of luxury stores expected to open in 2023
Guys, Were All Pooping Wrong
Ways to Make Your Party Sparkle — Starting at Just 8.99
But advertising gave it a boost — as did holding the line on costs
Model Style: Fall Days
Maserati Levante Enters The Luxury SUV Game In Australia
Date: 19.12.2018, 14:30 / Views: 64563
---